April 17th, 2015
In the Church Leigh cottage, Both Mary and her mother were in a complete haize, not knowing what to do next, a local sawdust trader, who had befriended Isaac after his accident, was the first to offer a little advice, http://www.exploringsurreyspast.org.uk/wp-content/uploads/2012/03/resized_350×466_Church_Cottages_20th.jpg

"You must go to see Isaac as soon as you can"
According to yesterdays Echo, your husband had pleaded guilty of the charge"
"You will need some legal advice"
Looking around the cottage it was clear that the little family were poor.
"Have you the money to get to Liverpool and back."
"We have very little, Isaac always did that side of things"
"But the Vicar will be here soon we will confide with him about a trip to Liverpool Thank you for your interest" .
Before he he went about his business, the sawdust trader, left the copy of the newspaper with the story about her husbands plight. on page one. inside the paper was a £5 White Fiver it was clear that Isaac had some friends concerned about him http://www.britishnotes.co.uk/view_image.php?id=1199&thumbnail=3&t1=library&t2=obverse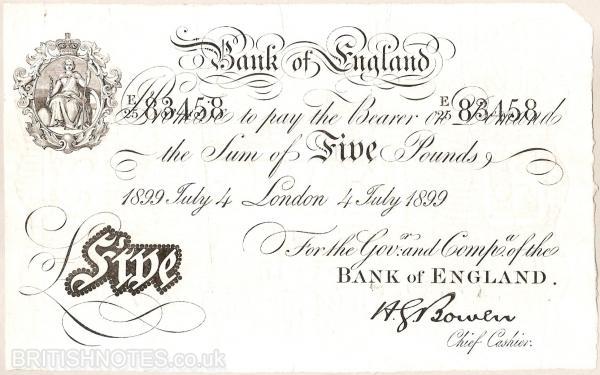 It was Mary who picked the paper up and began to read the article out loud.
"Racecourse Villain Pleads Guilty to Murder"
Mary was brave to have continued however she had realized ever since they had first been told of the incident, that she would have to take the lead, for her mother was just not capable"
"Sit Down Mother" Mary continued.
"The death of Birkenhead hero "Little Tim Donnelly has caused shock waves all over the Liverpool area, after what had been a wonderful Grand National, without incident, during the race and after, was brought to chaos when a gang of Pickpockets, from Staffordshire resulted in the death of a well known and loved local man.
"Little Tim as he was known, was attacked, whilst drawing his winnings for the big race, no more than £3 off the second horse home, and yet he was robbed and murdered, as he waiting his turn for payment"
Grave Digger, Isaac Hall. from the district of Church Leigh has been taken to a Liverpool City Centre Station. and charged with the murder.
The arrested man had fought the police viciously using his hands and a knife, before surrendering.
During the mela Mr Donnelly was seriously wounded, and died before he could receive attention. several policemen from Liverpool were also wounded although fortunately non seriously. during the evening several of Little Tims close friends and Relations, attempted to break into the station to redeem, the despicable act.
"Sam Miller The well known Bookmaker from Stoke stated that Tim was just drawing his winnings after a small wager, when this man struck. he may have been part of a notorious Pick Pocket team, known as the Loudies, but no other person was arrested. although names and addresses are to be checked.
"Chief Inspector Bail, said that this was a despicable incident the worse he has witnessed since his time in the force. Tim was a well known character, who had been of great assistance to us in the past. his wife of 9 young children had been notified and was distraught."
"Little Tim" a well loved Ex Professional Boxer born,an orphan but rose to prominence for his gameness, and his refusal. to give up the fight. his bravery, gained for him a great following,
Only a few months ago Tim had raised £60 pound for those lost in the recent ship fire off the Irish sea.
"It has come as no surprise to anyone when Isaac Hall pleaded guilty of the gruesome offence. The Inspector stated that the man was being held at a secret destination for his own protection." ,
Liz was crying uncontrollably, even Mary who was shocked by the newspaper article was trying to keep some sort of control.
When the Vicar from there Church arrived even he seemed to be a less friendly than usual.
This was strange for he had always been an Isaac supporter.
"Liz I think that you should get to LIverpool as soon as you can, what ever your husband has done and it does seem completely out of character, he is still entitled to the church's help although it is not for us to take a leed personally"
The Vicar didn't stay very long, and did not enlarge on what he thought should be done. the impression was that he wished to stay well out of the publicity, that had already brought a terrible stain on a small village unknown by the majority of the United Kingdom. until this incident.
What ever would happen next, was in the lap of Lizzies God, for if the vicar had no worthwhile advice, what on earth could a distraught semi illiterate cleaner, unhealthy herself, and her 14 year old daughter be expected to do.
If Gods local helper couldn't give deliverance then Lizzie did what she always did,
prayed direct.
It may have been less than an hour, when there was another visitor this time unexpected.the knock on the cottage door firm like that of a policeman.
As Lizzie opened the door, the strong sun high in the sky was obliterated, by what was a giant of a man. dressed all in black except for a a white collar. the figuur between the door and the sky created a divine like feature, making the visitor, look twice as big as he actually was,
The stranger spoke in a very soft voice,
"Can I speak to Mrs Small please"
"Yes sir come in" even as Mary spoke she must have known that the stranger would not be able to stand upright in there little kitchen.
"Would you like to sit" pointing towards one of only two chairs in the room.
Mary had formed an opinion that the stranger was there to help and with no one else giving them confidence, all was not lost.
Mary took over from her mother.
"Thank you young lady, you must be Mary"
"I have read about your fathers, predicament and I may have just a little news that could help you in the matter"
The word "Could and Help" together, was certainly a shock. no one else had been so positive, and although it probably was all over Liz's head Mary was pleased to receive any advice. on what to do next.
My name is Cyril Hancock I am a partner, in the Uttoxeter Bookmaker we handled your fathers business in last weeks Grand National. we wouldn't usually approach a client, to settle an agreement, but having read about your fathers predicament, my partner and I decided to approach, his wife, or any other of his loved ones, to see if we could be of assistance.
It is not ethical to discuss Isaacs business transactions, however we feel that this is an exceptional case,
Isaac placed a wager with me personally, it was £10. on Ally Sloper, the winner of this years Grand National. http://i4.mirror.co.uk/incoming/article5476841.ece/ALTERNATES/s615/Ally-Sloper-Aintree-winner.jpg
In this case your father was on a winner, and although we had no provision to pay anyone else, it was our belief that he may need, some legal advice, and that the winnings, from his wager may come in handy, if he decides to get the very best advice, which is very expensive.
"Your fathers wager placed late last year, has produced a winnings of £180.plus the return of his £10 stake, and our company having seen the trouble he is in, decided to approach you, as his wife, to discuss, the possibility, that we can discharge the debt, to you.
We have a document that we will require you to sign, you will notice that we have increased the amount to £200. as a token of good faith.
With this he passed a large white envelope, to Lizzie.
Mary, who always looked much older than her 14 years, had guessed that her father was hell bent on using her nest egg, to gamble there future with, and having read the news paper cuttings it was obvious that his gamble had paid, off.
It is what had happened after the event, that had caused disastrous consequence, not yet resolved.
It was the next statement made by Cyril, that filled Mary with happiness,
For he indicated that his firm would lay on the transport to take Mary and her Mother, to Liverpool. to see Isaac, the very next day.http://www.mbca.org/sites/default/files/imagecache/StarArticleLandscape/Web-1915%20M%2022-50%20saloon.jpg
Speaking to Mary and having come to the conclusion, that she was much older in the head than her body. he continued by discussing the problem direct with Isaacs Daughter.
We have our legal advisor at Chester not that far from Liverpool. so we can gain full legal advice at the same time as seeing your father.
I advise that the winnings you have in the envelope should be deposited in a safe bank of your choosing.
Liz just gazed into the sky, as if she was talking direct, to her personal adviser, Mary knew better, but for someone so young she had grasped two things one was the £200 was an enormous amount, and Cyrli had no need to get involved personally in her fathers plight. and she had become confident that the Bookmaker would help.
The next morning Lizzie, Mary and Cyrll were in Barclays Bank Uttoxeter arranging an account with £100 Deposited,in a Marys Trust Fund, £90 in a current account, and £10. required for there trip to Liverpool. The Trust fund was actually marys money, that had been gambled with in the first place, but secondly she had to be protected in case, all of Isaacs assets became vulnerable.
The next morning a motor car, arrived,at there cottage, to start the long journey to Uttoxeter, Chester and then Liverpool to see Isaac,
Nothing had been mentioned about the cash but Mary knew that the family had become rich, enough to pay all there outstanding bills. for a long time. if only her father could overcome what must be a mistaken charge.
By dinner time they were at Liverpool having decided to go to see Isaac, before discussing his situation with a legal team,
As soon as they arrived at the station, on the outskirts of Liverpool well away from the City Centre were Isaac had been taken originally. there arrival had been expected and it was clear that all three were to be treated like dirt.unbelievably the story about Isaac being part of a racecourse Gang, was being believed.
Cyril was a very intelligent man and soon made it aware to the police that he was just a family advisor, and without mentioning that he had no standing other than just a friend, his demeanor must have given them a conclusion, that he was there legal advisor.
Taken to a room next to the one where Isaac was being held. he was soon brought out to see his loved ones.
Cyril was just about to explain who he was in case Isaac had forgotten him.
When the door was opened two large policemen, carried Isaac, into the the room, were Lizzie Mary and Cyril were seated. they sat him down in front of them.
As soon as they saw him, Liz screamed Mary put her hands to her face covering her eyes, not wishing to copy her mothers response. but failed to do so.
It was Cyril who took over the families grief, with a demand
"Please tell Inspector, that we wish to see him here and at once.
The state of Isaac was unbelievable, he had a pair of short trousers, with one leg ripped away to reveal his amputated hump. it was as blood red as the day of the 5 hour operation.
All over the hump was concealed blood, red and black.
Isaac, was obviously in a state of utter agony, even his face had been molested, before anyone spoke one of the junior police, who had helped carry him in was showing his inexperience by speaking out of turn.
"He put put up a fierce, battle all the way from Aintree to here.", forgetting that he had been taken to a different station at first.
Cyril who had taken a small note book out of his pocket was making notes.
That moment the Inspector came into the room.
With both wife and daughter crying endlessly. it was the Uttoxter Bookmaker who called the tune.
"Inspector I want a Doctor called immediately, this man is dying, and it is clear that he has been seriously abused whilst being interviewed. I would also like to be given the names of the Policemen who interviewed him when he made his guilty confession"
The Inspector himself was gazing at Isaacs thigh, where it had bled, the wooden leg that he had worn at the course, was no were to be seen his hump, were the amputation had taken place was red and raw, still bleeding.
There were marks cuts, and stains as clear as day, that someone wearing heavy duty boots had kicked the stump. the imprint still visible.
"Inspector I have witnessed in the last few minutes, enough evidence, to prove that a criminal act has taken place, in these rooms never mind a racecourse."
Liz had come round and was loving her husband who was speechless obviously in terrible pain.
Isaac was whispering to his daughter,
"Do not worry yourself Isaac, I will help your family get the very best legal advice available. what ever you have said to the police about the incident, will be null and void as soon as we get redress for what they have done to you in there arresting procedures.
When the Inspector looked at Isaac, again he almost choked in his next statement.
"Fetch Doctor Brown at once" and I mean at once tell him we have an emergency.
After a few minutes, the Inspector someone who had seen every possible sights in his time in one of the countries hardest town for criminality
I wish to offer the prisoners family my deepest apology, I do not know how these injuries have occurred but I will certainly get to the bottom of it, I will hold an internal enquiry immediately.
Turning to Mary, Cyril told her to be calm we will soon have your father home. and his guilty plea, struck off.
Within a few hours, a senior member of Stanley,Stanley and Pipe, very respected legal Advisors from Chester was in the Station. taking over, from Cyril.one of there firms clients.
James Stanley a junior family member of Lord Derby's famous line was just the man to advise against police abuse of power. his father in the house of Lords, had been waiting for his young son to show his skill. in advocacy.
With the doctor present, James Stanley, was demanding an internal enquiry at once this man has been attacked in a way that no policeman or even his advisors, should remain at there post.
I want a photograph of the Boot marks in the blood. it is as clear as day that someone wearing heavy duty Boots has stamped on this cripples thigh to do nothing else than torture
Within an hour Stanley had produced his own doctor to examine the injuries, but to call Mr David Cooke a doctor is an understatement of massive proportion.
Cook a retired surgeon, and expert in cases involving investigation into alleged police brutality.
What ever happened to allow some of the most influential. legal advice, had been produced, in such a quick time, there must have been someone overseeing what had taken place.
With the Inspector making his job difficult, the Station was in pandemonium. who ever had taken Isaacs original Statement had done a runner,
Claiming Illness, what ever he had been told not to say, he had forgotten to dispose of his working boots, the evidence that someone had stamped upon Isaacs amputation, was clear as day.
The clotted blood had left enough evidence to prosecute the wearer of those boots. that alone would remove the guilty plea.
It was the hawk like eyes of Mr Cook that had picked up spikes from a scrubbing brush, that had been used to clear boot marks, it was clear that a policeman, had stamped upon Isaacs Thigh, and when he noticed the imprint the next morning he had attempted to scrub it out. that act alone would have taken a half a dozen Policemen to hold the Grave Digger down.
The pain to obliterate that evidence with a scrubbing brush must have been unbearable, no one could imagine what pain Isaac had gone through.
Late that night there was an attempt by the LIverpool police to back track on Isaacs admission. .
Inspector, Brown had decided to make a fresh statement. that his diligent team had discovered, three other people who were being held regarding the Murder of "Little Tim"
Isaac Hall was to be released pending a further enquiry.
It was 3 days before Isaac, Liz and Mary, were back home in Church Leigh cottage with Isaac recovering from the most terrible event in his life, and that included his amputation.
The stories regarding the death of Little Tim had taken a different turn he had become Tim, a member of a racecourse gang of Extortionists, working for a few English Bookmakers, running what was called a "Ringing Outfit"
But a massive hole in the polices original case was burst open, when the Clerk working for Miller, when the Grand National wager was placed. he had pleaded guilty of fraud, it appeared that he had been a crucial part of the Ringing Team. but aa death, had caused him to get cold feet and come copper.
How it worked was part of a criminal charge by the Jockey Club, against a The Ringer Team, that consisted of Tom Miller the leader, and three further Bookmakers from Birmingham and Brighton.
The Tom Miller clerk had turned crown witness and when called to give his evidence the whole of the Bookmaking Industry appeared to be in court that day to witness what was a trade secret amongst, the scum in the trade..
"Evidence Bundle 120.
"My name is Freddie Lloyd, I have been a Racecourse Clerk since I was 17, I have worked for some of the best and most honest Bookmakers in England. when offered a large increase in my wages I dropped in quality, when I took a full time job with Mr Miller.
I was trained at once to carry out a "Ringer"
The word is simple to understand it means changing one thing for another, many will think that a Ringer in Bookmaking terms is the change of one horse with another,
In the case of Tom Miller and his ringing team, there operandi hanged a large wager, from the horse the client had requested, by giving the clerk a pre conceived sign, the clerk would then place the bet in a different column of another of the runners,
The Punter would hear the bet called out by the rouge Bookmaker but would just assume that it would be recorded correctly in the field book.
He would not know that his bet was in the column of a different horse. ,
The result would be that if the selection lost, then the stake large in volume, was there.s, (The Bookmakers)
If it happened to be in the column of the horse that won, the client would never claim for he had know knowledge of his bet being placed in the winning column
If his horse won, then there would be a dispute, but the amount of independent witnesses who claimed having heard the other horse requested, amounted to a dozen, all of them would be paid for there support. a further suport to prove that the Bookmaker was right and the Punter wrong, was when a small amount of the wager would be given to a Bookmaker of great repute, this proved to any authority.of the Bookmakers accuracy, and truthfulness.
Example a bet of £100 the Rogue Bookmaker would give £10 away, to prove that he had taken a bet honestly, and decided to hedge 10% to reduce his own liability.
No enquiry could come to any other conclusion as to the Rouge Bookmakers honesty fortunes won with this criminal act or fraudulent. confidence trick.
This is what took place at Aintree, after the punter Mr Isaac Hall. disputed the way he had been treated Miller called upon one of the heavy mob, if a punter refused to accept, the Bookmakers ruling "Little Tim"who happened to be over 6ft tall and a brute of a man
The term Little Tim, was a typical Liverpudlian joke.
After Tim attacked Isaac, it was true that a gang of well known Pick Pockets, joined in many had a grudge against Tim Donnelly and it was always known that it was only a matter of time before the ex Boxer, got his coming. unfortunately for Isaac Hall. he happened to be there at the wrong time, it was also unfortunate that he backed his selection with Miller in the first place. for there were 100 of Bookmakers more honest, in the same line as Miller.
Miller was given 18 months for fraud and his clerk 3.
So ended the notorious Ringer Fraud.
As for the Grave Digger, he received his full winnings, by Miller, after his membership. with the Midland and District, Bookmakers Association, £480 plus £30…(£510) after his 18 months in prison. he returned to racecourse Bookmaking again.
As for Isaac, he was wealthy enough to have a special Leg made for him and although he was never out of pain, life for him and his wife was wonderful. watching his daughter,having broken the family mould, by becoming a head lady teacher and mentor for the poor.
Don.